I am a leading dietitian and body-image advocate. I thrive on empowering organisations and individuals to live body-positive, health-positive, food-positive lives.
Sign up for Meg's free newsletter
Empowering healthy, positive change
Let's break free from the fad-dieting, self-loathing cycle
Beyond Fad Diets and "Perfect" Bodies
You can live a body-positive, food-positive, healthy life.
We are surrounded with pervasive and damaging messages about food, weight and our selves. My work is to cut through the poison, empowering others to build positive thoughts, beliefs and attitudes about themselves, others, and food.
The "Beyond Fad-Diets and Perfect Bodies" Seminar is perfect for building a food-positive, body positive culture in schools, workplaces and community groups.
Contact Meg about your event
Conferences and Organisations
A gifted public speaker, Meg works with your organisation to shape food-positive, body-positive culture-change. She delivers custom-built keynote talks, relevant to every audience, to meet your goals for your event. Contact Meg
Community Groups
Meg loves meeting with mothers groups, church groups, and other community groups to share the message of body-positive health change. Email Meg
Women and teenagers are particularly vulnerable to undertaking unhealthy behaviours in an effort to change their bodies.
We need to be proactive in inoculating ourselves and our children against the false, toxic images of perfection all around us.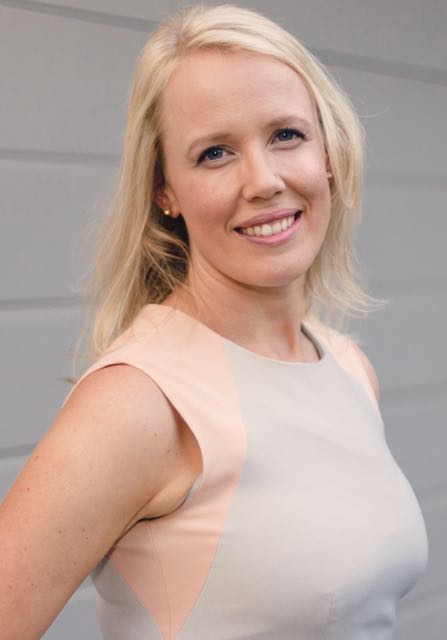 Meet Meg McClintock
I am a body-image advocate with a passion for inspiring people to live healthy, balanced lives. Trained and extensively experienced as a leading Accredited Practicing Dietitian, I work with individuals, groups and schools to empower positive, healthy living.
It is my mission to turn back the tide of body dissatisfaction and help in the creation of body-positive, food-positive people, schools, workplaces and community groups. I am skilled at turning highly detailed, technical human nutritional science into practical, realistic strategies that empower people – young and old – to make positive health changes in their daily lives.
People love Meg's empowering message and professionalism
Meg skilfully combines her knowledge and experience into a practical, empowering, body positive message. Meg's voice is one that young people need to hear more of today.
Collett Smart
You challenged many of the girls' thought processes that were/are influenced by misinformation and unhealthy practices. What you had to say, and the way you presented it, was great. I have no hesitation in recommending you as a speaker to parents and adolescents of any age. Jon Wright
Excellent communication in the lead up to the event. You knew what questions to ask to ensure the smooth running of the event! I found it extremely helpful for my own organisation. Jess Chilton
I loved how it was a mixture of videos, interaction and talking. I made it really engaging, and also challenging as it made us all reflect on our self image and dieting. Stage 4 Student
You gave me a really clear and better understanding of how I should see myself and what I can do to improve my body image. I feel better about my body now, so thank you. Stage 4 Student
Get in touch
Let's talk about how I can help you and your organisation in building a body-positive, food-positive culture. Contact Meg